30.07.2016
Hello everyone
Another competition done, another report to write and the next competition is already starting in 2 days so busy time's on the canaries.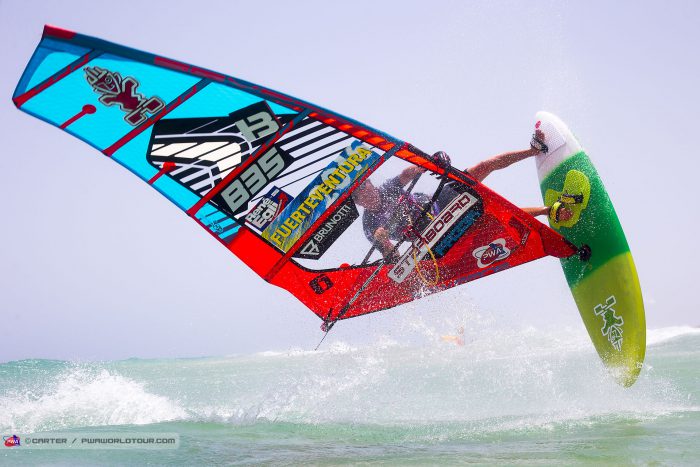 After all the wavesailing in Pozo it was time to go back to Freestyle mode. I arrived 1 week before the event on Fuerteventura so I had enough time to tune into the hard conditions of Sotavento. With spending 4 weeks in Pozo I was already used to the strong wind, the only thing I had to get used to was using a 93 liter board instead of a 72 liter one. Because the area was a bit more downwind this year the conditions improved and it was finally possible to get the action really close to the spectators, which was really hard in the past because of the windshelter from the eventside tents.
So I was ready to go and from day one of the contest got started. Due to the inscription and being seeded already in the second round I only came in action once that day passing my heat against Tony Mottus quite comfortably.
With an early start and good winds I was disappointed in the fact we only had 3 moves out of 6 to count each tack while we where already in the top 16 (even outside I would prefer to see 4 out of 7 being used at all times if conditions allow it). I sailed a pretty bad heat against Jacopo Testa as I couldn't find my rhythm. Although I landed multipal moves on each side I didn't have any of my big tricks in and couldn't find a ramp to throw down the saving move during the last minutes of the heat. Although Jacopo didn't have his best heat he managed to land a nice Bongka which scored very high and made him win the heat.
Another 3th round exit… And this at the place where I won last year left me a bit devastated. I was wondering why my sailing was so bad, especially because my free sailing before the competition made me confident that I could do well here. Was it the pressure of doing good here that made me lose that heat or just the fact I didn't sail as good as I thought? Instead of resting for the Double later that day I decided to go for some free sailing, burn of the frustration and anger of losing and get confidence back for the double. All the moves I wanted to land I got and in the end I felt good to go into the double elimination. It was time to work myself back to a good result.
The double started and slowly I made it back into the top 10 before the end of day 2, still not the heats I wanted but at day 3 I was still in the game! After winning against Balz Muller I was up against Kiri Thode. If I wouldn't sail my best level during that heat I would defiantly be out. With Kiri just sailing an amazing heat against Steven Van Broeckhoven the round before I was warned that he was in form. I didn't start good with 2 crashes, but as the heat continued I got better and better with my best moves during the last minutes of the heat. Although I was losing most of the heat I proved once again a heat isn't over till the red flag is up because I caught the lead during the last minute of the heat. This made me advancing into the top 6.
Extremely happy to win against Kiri, I builded on my momentum from there on and made it all the way till the top 4 with a chance to get back on the Podium. For this I had to take down Golitto Estredo who was in form as well! On the way out I had a super heat with one of my best Airskopu's landed in contest and a great Pasko which actually put me into a good position to win the heat. Sadly enough I made the mistake to miss a move on the way in because I though I needed a big move to make it past Golitto. In the end I just needed a average move to make it into the top 3 just missing out by a few points… A missed chance? Yes maybe, but on the other hand I did fight myself back from shared 9th to a 4th place which except from last year would have been my best result ever on Fuerteventura.
I might not be in a title chance anymore at this point but I'm more than happy to feel I'm improving event by event and already have my eye on next year to catch up with the latest moves over winter and come back stronger in 2017!
Now its time to get back on the wave gear and go for a good result here in Tenerife.
Be sure to check my instagram: DieterB35 for daily updates.
All the best, Dieter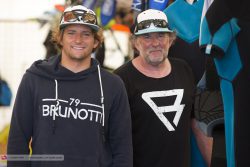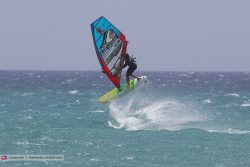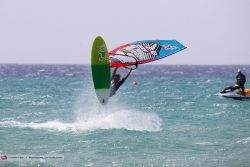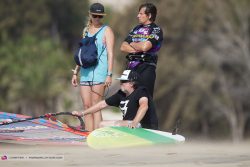 back