22.08.2016
Hello Everybody
At the end of the PWA Tenerife its has become a tradition to give a show to the people in the Siam Park. The Siam Park creates one of the biggest selfmade wave's in Europe making it the perfect place to put up a unique Tow-in show for spectators. In cooperation with Bjorn Dunckerbeck it has become a great show for the people from inside & outside of the sport!
After missing out last year, not wanting to get hurt while leading the Freestyle rankings I was more than excited to join this year's Tow-in. I decided to go for my waveboard rather than my Freestyle one because the ramps get you a few meter in the air and a flat landing from that hight could be pretty hard on your knee's. With already having quite some experience in tow-in I didn't struggle to much with the take off but more with the fact to know where I was in the air once I jumped off.
After a good qualifying run I made it into the top 4 finalist together with Riccardo Campello (multipul winner), Adam Lewis (2th place last year) & Antoine Martin . All of them had done the Siam Park show a lot of times before and knew exactly what to do to score high points. For the final the judge would count 2 jumps out of 4 attempts. The two counting jumps had to be different from each other.
With my first jump scoring 27 points I found myself in the lead after the first 2 jumps. But I was struggling to find a second good scoring jump because I always ended up going into a second rotation no matter what I tried. My other jump was a forward which scored low. In the end I had to settle for 3th place as Adam Lewis & Antoine Martin managed to push their scores to the max in their last runs making them equal on points with a super final to follow! Both went crazy with some of the worst wipeouts you could imagine. In the end it was Adam who stole victory from Antoine Martin!
The Siam tow-in show was a great experience because of the conditions and the spectators cheering for you after every jump. I definitely want to do it again next year!
Check out the highlight movie:
Congrats to everyone who put on a great show that night and thanks for the spectators to push us to our limits!
All the best
Dieter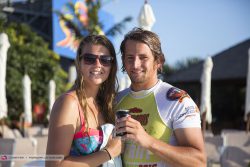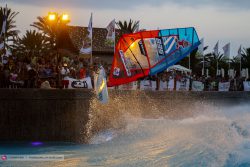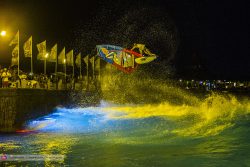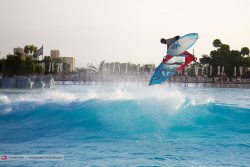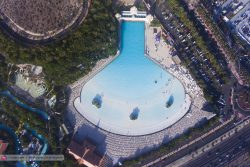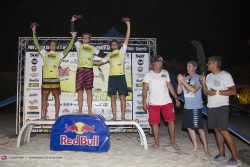 back