28.09.2016
After more than a month without competitions it was time to start the most busy time of the year in Klitmöller for the Cold Hawaii wave competition. With summer still being in the air, it was hoping for a storm to get autumn finally started in Northern Europe. With no chance of wind or waves on the first few days of the event there were plenty of side events planned to keep the crowd and the riders entertained.
On day one, we did a little Tow-in show for the public and media crew. We all started with two runs on the flat before heading to the Reef of Klitmöller to use the little waves as kickers to go higher for more spectacular jumps. It had been a while since I did tow-in on the Freestyle board again but in the end, it was good practice for the later one in the week. Other events later on in the week were a SUP contest & a SUP team race.
Besides being on the event side for most of the day it was great to hang out with my Severne teammate Amado Vrieswijk. Get all the sails ready for the upcoming competitions and go for a run in the beautiful nature Denmark has to offer.
On day four the wind finally came but the waves never got big enough to run official competitions. It was really light and waves were to inconsistent to provide fair competition. However, it did not stop us to finally get out on the water for some free sailing. For me it was also the perfect moment to try out my bigger gear and my new 80 litre Ultra Kode from Starboard. The board felt amazing and in the end I could score some good little waves to get a better feeling for the new gear!
With no conditions showing up by the end of the week, the organizer decided to run an official Tow-in competition. As there were some waves it was crucial to use them as otherwise the judges would score you down. The conditions were hard with the wind coming from the back making me have to switch to my bad side to make the rotation go more quickly. On my 3rd and final attempt I managed to get the best jump of the contest and take first price in front of Riccardo Campello & Amado Vrieswijk. So no official competition but still a win with a nice trophy to take home!
Thanks for the Organisers to bring this event for the past 7 years; I hope to compete here again in 2018 with a new concept and hopefully many windy days!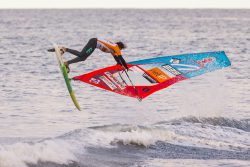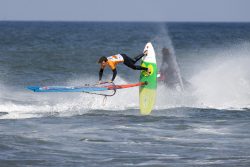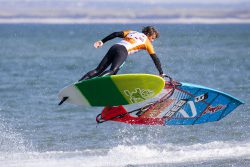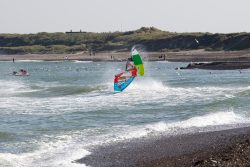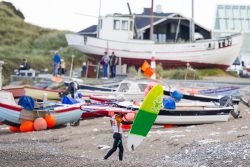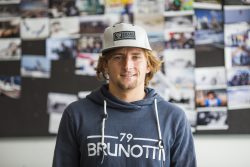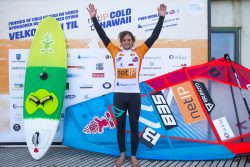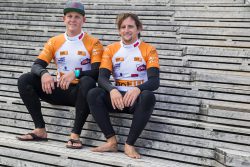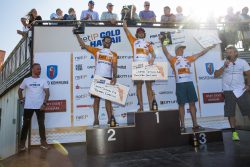 All pictures by JC/PWAworldtour
back