07.08.2017
Hello Everyone,
After Gran Canaria I pretty much went straight to Fuerteventura. Back to Freestyle mode! After sailing for about 2 weeks almost only on 3.6 and a 76 Liter wave board it felt like I was riding massive Slalom gear rather than my 93 Freestyle board and 4.4 Freestyle sail. Guess that`s pretty much the opposite of what the guys from Bonaire where thinking when they arrived in Fuerteventura!
Just before I left to the Canaries I was able to pick up my new 2018 Freestyle boards from Starboard head quarters. After working hard in the development of the 93 Flare last year I'm really excited about this new shape because it allows me to push harder on the double power moves and significantly improve my sailing! If you haven't checked it out yet be sure to do so in the clip below!
After 4 days of training the event kicked of on Friday with perfect conditions. As always the wind was strong but the fun part was that there where some waves as well to mix it all up a bit. The show was amazing and everyone was sailing at an incredible high level. Although I never really was able to put together my best performance I managed to secure a 7th place after the double elimination. Not what I was hoping for but considering the level everyone was sailing at and the fact I couldn't really put my top performance together I can only look forward to Sylt and hope to do better there!
I also want to give a big shout out to Sarah-Quite for one decade of Freestyle dominance without losing a single heat and taking home 10 of the big trophies (in Freestyle only already) over the years. Maaike Huvermann put up an amazing fight and probably got the closest to beating SQ (losing by just 1 point) in the final heat of the event which goes to show that she could potentially be the next one in line?? Time will tell!
Now we already started the waiting period for the PWA in Tenerife with a possible start tomorrow. Hopefully I can get everything together in this event to take home a spot in the top 10 to equal or better my result from last year!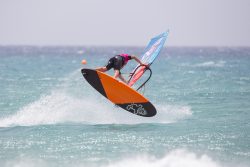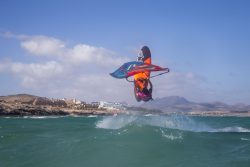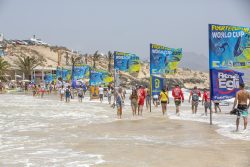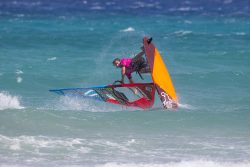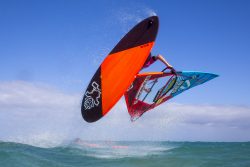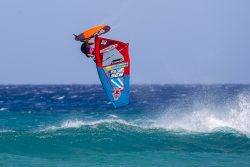 All pictures by JC/pwaworldtour
back